Only 20% of people remember the information they read and only 10% remember what they heard.


80% of people remember what they saw!
What is an Explainer Video?

Explainer videos are short, 1 to 2 minutes videos. They are usually used to explain your ideas, products or services.
Why Animated Explainer Video?
Animated explainer videos work. It lets you tell your story out loud an make emphatic points, clearly and without constraints. Our carefully crafted story telling helps drive your metrics whilst expertly conveying your value proposition both quickly and clearly.
Convey your business story in a way that is easy for people to remember. Simplifying complex concepts so it can be delivered to customers in both simple and effective way.
You can use explainer video as a marketing kit. Just place it on your website, blast it in your emails or viral it on social media and instant messaging apps.

You can also display them at your exhibition booth, electronic screens or even on television. Do whatever you want with your explainer video. It's your call!
Did you know? Video has 53 times more chances of being found organically on search engines. Average visit time spent on a webpage with an embedded video increases from initial 8 seconds to 2 minutes.
Which category best describes your business?
Visual information is processed
60,000 times

faster than text

.
Our goal is to ensure our clients, big and small, to tell their story to the world in a scalable, sharable media for all mediums imaginable. Custom-animated and accompanied by an original soundtrack, Fanikatun offers a wide range of tailored, affordable video packages that guarantees top quality, every time.

Icing on the cake? Our package will hardly leave a dent in your wallet.
Yes, very recommended.
Fanikatun have very good experiences and all their videos produced were interesting. Fanikatun also fulfilled all the requirements set by SPANCO. During the presentation, the upper management are very satisfied and agreed to choose Fanikatun based on all the presented profile.


AIMI DIYANA
SPANCO Account Executives
Recommended. We are interested in collaborating with Fanikatun for more videos in the future. Our team are satisfied with the video made by Fanikatun and we hope to get good engagement with clients (specifically for the video) on our social medias.

AMA LEENA
Pharmacist at GenoMy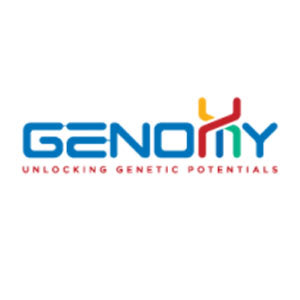 Without a doubt whether your B2B, B2C or Training Your Team, Animated Video Marketing is the easiest way to increase leverage for your business. Feel free to contact us to further learn how we can help you with your next animated video project. Either email us or call us on the number below and we'll get back to you within 24hrs.
G-11-1 Block G Putrawalk
Jalan PP25, 43300 Seri Kembangan 
Selangor
+60 112 3383 112